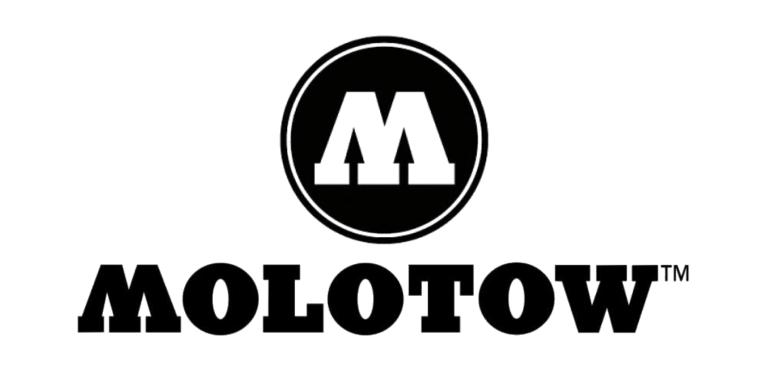 ONE4ALL 627HS 15 MM
5100AMD
Highly opaque and UV resistant on nearly all surfaces: The sustainable ONE4ALL acrylic marker system has been built to refill and is always reliable in all its functions. A low wear and numerous possible applications offer an added value to these markers. Whether painting surf board, canvas, fridge, graffiti or sneakers: nothing is impossible. With 50 color shades, these markers are talented all-rounders. Individual nuances and color shades can be mixed easily. Effect colors make coloring exciting. Shouldn't be missing in an artists product range – everyone's darling since 2008.
Next to high-value applications and artworks (mixed media) the ONE4ALL acrylic color system is ideal for the design of ornamental items on nearly all surfaces. Quality restrictions and a loss of color characteristics might appear when using unclean or wrongly prepared surfaces. Generally a previous check of the color on the chosen surface at a discreet place is advisable.
Please note that absorbent, flexible and uneven surfaces are naturally more unsuitable for paintings than smooth and unabsorbent surfaces.
We stand for innovations, quality, graffiti and credibility – the brand can't be described shorter. And despite graffiti and credibility might seem like a contrast, it's this closeness to the graffiti scene, which characterizes the traditional family company.For 20 years MOLOTOW™ ambitiously follows the aim to be the most innovative company for high-quality, urban painting tools – with success. To stay continuously successful and to develop new creative tools for artists, MOLOTOW™ took the challenge in setting milestones in its core competences and to reach them.
TERMS OF PAYMENT
We provide you quality service at maximum convenient and affordable conditions.
The  payment methods are bellow.
On-line payment – we accept ARCA, MASTER and VISA cards. 

Payment by 

Idram

Cash on delivery – cash payment upon receipt.

Bank transfer – valid only for legal entities.
All prices on our web-site are final and include all local taxes.
DELIVERY POLICY
In case of purchases of 10,000 AMD and above, delivery in the territory of Yerevan is FREE.

In the case of purchases up to 10,000 AMD, the delivery price in Yerevan will be 1000 AMD, and the delivery will take 2-4 hours.

Delivery outside of the territory of Yerevan is carried out via Hay Post and takes 2-5 days.
TERMS OF RETURN
Any product purchased from penbox.am can be returned or exchanged within 14 days from the moment of purchase.
To return the product following conditions must be met
Present the payment receipt

Return the product unopened in its original and undamaged packing.
Upon return, the money can be refunded by hand or by bank transfer within a maximum of 7 working days.
Parker and  Lamy brand pens are not subject to return or exchange.