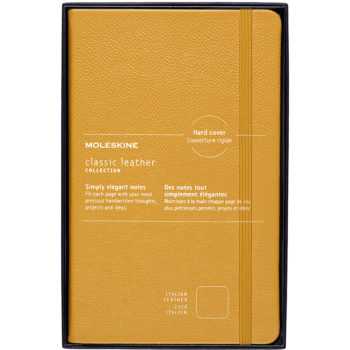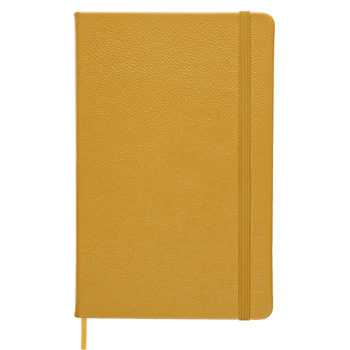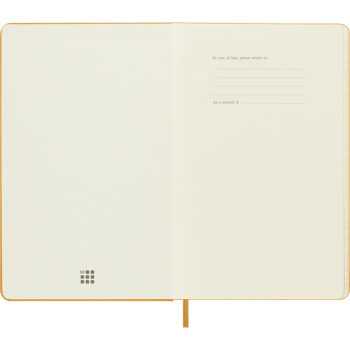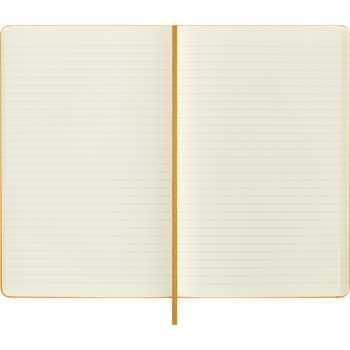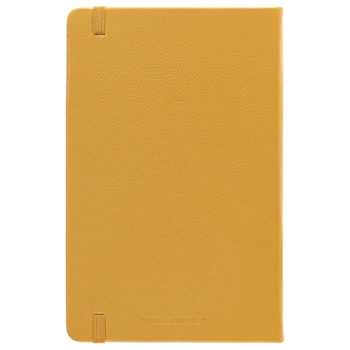 LC NB LEATHER LG RUL HRD OP.BOX AMB.YLW
24500AMD
The Classic Leather Notebook is designed to enfold your most precious handwritten notes in premium Italian leather worked by skilled artisans. Moleskine combines the very best of traditional leather craftsmanship with a modern color palette to create a contemporary classic object.
Every crisp, ivory-colored ruled page is made using 100 g/m² paper designed to support a wide range of professional and creative writing instruments.
A wonderfully refined space just waiting to be filled with your unique contents, the Classic Leather Notebook is available with both hard or soft covers, so you can choose the format that best suits your needs. Each notebook comes in a neat box with a cut-out lid that allows you to experience the tactile, pebbled leather binding.
Notebook, books and other paper objects by Moleskine
TERMS OF PAYMENT
We provide you quality service at maximum convenient and affordable conditions.
The  payment methods are bellow.
On-line payment – we accept ARCA, MASTER and VISA cards. 

Payment by 

Idram

Cash on delivery – cash payment upon receipt.

Bank transfer – valid only for legal entities.
All prices on our web-site are final and include all local taxes.
DELIVERY POLICY
In case of purchases of 10,000 AMD and above, delivery in the territory of Yerevan is FREE.

In the case of purchases up to 10,000 AMD, the delivery price in Yerevan will be 1000 AMD, and the delivery will take 2-4 hours.

Delivery outside of the territory of Yerevan is carried out via Hay Post and takes 2-5 days.
TERMS OF RETURN
Any product purchased from penbox.am can be returned or exchanged within 14 days from the moment of purchase.
To return the product following conditions must be met
Present the payment receipt

Return the product unopened in its original and undamaged packing.
Upon return, the money can be refunded by hand or by bank transfer within a maximum of 7 working days.
Parker and  Lamy brand pens are not subject to return or exchange.