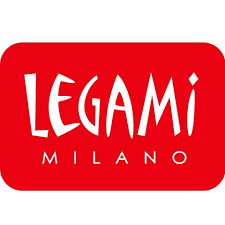 Bibbidi – Bobbidi – Boo Ruler
2800AMD
With its magical name and melodic design, the Legami Musical Notes Bibbidi-Bobbidi-Boo Acrylic Ruler is sure to cast a spell on your pencil case and enchant your day. Whether you're measuring, marking or underlining, make sure you do it in style.
About Legami
LEGAMI Makes you happy! The ideal place to find gift ideas, diaries, notebooks, accessories and much more. Made in Italy.
Shipping & Delivery
TERMS OF PAYMENT
We provide you quality service at maximum convenient and affordable conditions.
The  payment methods are bellow.
On-line payment – we accept ARCA, MASTER and VISA cards. 

Payment by 

Idram

Cash on delivery – cash payment upon receipt.

Bank transfer – valid only for legal entities.
All prices on our web-site are final and include all local taxes.
DELIVERY POLICY
In case of purchases of 10,000 AMD and above, delivery in the territory of Yerevan is FREE.

In the case of purchases up to 10,000 AMD, the delivery price in Yerevan will be 1000 AMD, and the delivery will take 2-4 hours.

Delivery outside of the territory of Yerevan is carried out via Hay Post and takes 2-5 days.
TERMS OF RETURN
Any product purchased from penbox.am can be returned or exchanged within 14 days from the moment of purchase.
To return the product following conditions must be met
Present the payment receipt

Return the product unopened in its original and undamaged packing.
Upon return, the money can be refunded by hand or by bank transfer within a maximum of 7 working days.
Parker and  Lamy brand pens are not subject to return or exchange.